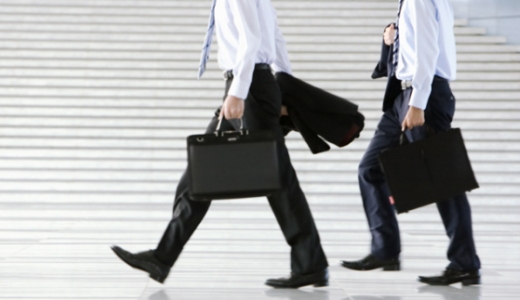 Deskripsi
Business Process Reengineering melibatkan disain ulang secara radikal proses inti bisnis untuk mencapai perbaikan dramatis terhadap produktivitas, cycle time dan kualitas. Dalam Business Process Reengineering, perusahaan mulai dengan selembar kertas kosong dan memikirkan kembali proses yang ada untuk memberikan nilai tambah kepada pelanggan. Mereka biasanya mengadopsi sistem nilai baru yang menempatkan peningkatan penekanan pada kebutuhan pelanggan. Perusahaan mengurangi lapisan organisasi dan menghapus kegiatan-kegiatan yang tidak produktif di dua wilayah kunci. Pertama, mereka mendesain ulang organisasi fungsional ke dalam tim lintas fungsional (cross functional team). Kedua, mereka menggunakan teknologi untuk meningkatkan penyebarluasan data dan pengambilan keputusan.
Metodologi
Business Process Reengineering adalah inisiatif perubahan dramatis yang berisi lima langkah utama. Para Manajer harus:
1. Memfokuskan kembali nilai-nilai perusahaan pada kebutuhan pelanggan;
2. Perancangan proses inti, yang sering menggunakan teknologi informasi (IT) untuk memungkinkan perbaikan;
3. Reorganisasi bisnis ke dalam tim lintas fungsional dengan tanggung jawab end-to-end untuk proses;
4. Pikirkan kembali dasar organisasi dan isu-isu tentang orang;
5. Meningkatkan proses bisnis di seluruh organisasi.
Penggunaan Umum
Perusahaan menggunakan Business Process Reengineering untuk secara substansial meningkatkan kinerja pada proses kunci yang berdampak terhadap pelanggan. Business Process Reengineering dapat:
• Mengurangi biaya dan waktu siklus (cycle time). Business Process Reengineering mengurangi biaya dan waktu siklus dengan menghilangkan produktif kegiatan dan karyawan yang melakukan mereka. Reorganisasi dalam tim mengurangi kebutuhan lapisan manajemen,
mempercepat arus informasi, dan menghilangkan kesalahan dan pengerjaan ulang yang disebabkan oleh beberapa keterbatasan;
• Meningkatkan kualitas. Business Process Reengineering meningkatkan kualitas dengan mengurangi fragmentasi pekerjaan dan membangun kepemilikan proses dengan jelas. Pekerja mendapatkan tanggung jawab untuk hasil kerja mereka dan dapat mengukur kinerja mereka berdasarkan umpan balik dengan cepat.
Referensi
Al-Mashari, Majed, Zahir Irani, and Mohamed Zairi. "Business process reengineering: a survey of international experience." Business Process Management Journal, December 2001, pp. 437-455.
Carr, David K., and Henry J. Johansson. Best Practices in Reengineering: What Works and What Doesn't in the Reengineering Process. McGraw-Hill, 1995.
Champy, James. Reengineering Management: The Mandate for New Leadership. HarperBusiness, 1996.
Davenport, Thomas H. Process Innovation: Reengineering Work Through Information Technology. Harvard Business School Press, 1992.
Frame, J. Davidson. The New Project Management: Tools for an Age of Rapid Change, Complexity, and Other Business Realities. Jossey-Bass, 2002.
Grover, Varun, and Manuj K. Malhotra. "Business Process Reengineering: A Tutorial on the Concept, Evolution, Method, Technology and Application." Journal of Operations Management, August 1997, pp. 193-213.
Hall, Gene, Jim Rosenthal, and Judy Wade. "How to Make Reengineering Really Work." Harvard Business Review, November/December 1993, pp. 119-131.
Hammer, Michael. Beyond Reengineering: How the Process-Centered Organization Is Changing Our Work and Lives. HarperCollins, 1997.
Hammer, Michael, and James Champy. Reengineering the Corporation: A Manifesto for Business Revolution, revised and updated. Collins, 2003.
Keen, Peter G.W. The Process Edge: Creating Value Where It Counts. Harvard Business School Press, 1997.
Sandberg, Kirsten D. "Reengineering Tries a Comeback— This Time for Growth, Not Just Cost Savings." Harvard Management Update, November 2001, pp. 3-6.
Sumber : Darrel K Rigby. Management Tools 2007, an Executive guide. 2007
artikel ini di posting juga di blog : Peoplewit
Artikel menarik lainnya :